BREAKING NEWS: Boston Marathon Tragedy
Updates:
Press Conference April 19 @ 10:05 p.m.
President Obama began his press conference by recognizing law enforcement, saying that 'they all worked as they should.'
"We owe a tremendous debt of gratitude to all our law enforcement professionals," President Obama said.
"I've instructed [authorities] to continue to deploy all the necessary resources," for investigation said PResident Obama.
As for the suspects, Obama denounced suspects and their 'hateful agenda.''
On the subject of the suspects, though, President Obama warned not to rush to judgement about entire groups of people, adding that what makes Boston great is its diversity.
Obama also made a point to mention those in the Texas fertilizer plant explosion. "I have pledged to the people of the west they will have the resources they need," he said.
"All in all, this has been a tough week. But we've seen the character of our country once more," Obama said as he began to draw his remarks to a close.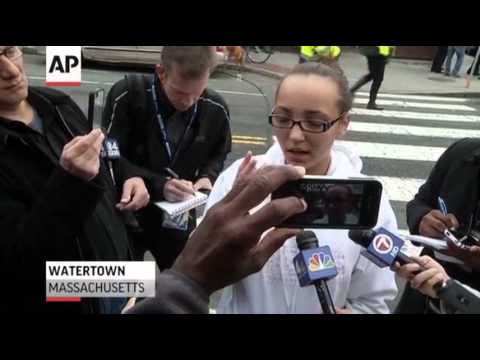 Live Media Update: April 19 @ 11:25 a.m.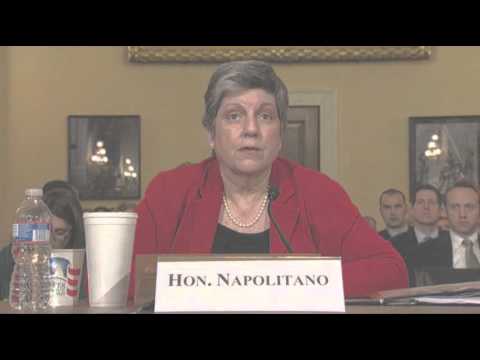 WASHINGTON - Homeland Security Secretary Janet Napolitano has said that the FBI wishes to speak with two men seen in at least one video from the Boston Marathon, however, they are not technically being referred to as 'suspects.'

Without providing many details of the men's appearance or what, exactly, the video shows, Napolitano told the House Homeland Security Committee on Thursday that there is 'some video that raised the question' around two men the FBI would like to interview.

She also said that it is still unclear whether the bombs that exploded near the finish line of the Boston Marathon were the work of foreign or domestic terrorist. She said the investigation is still continuing.
UPDATE (3:32 p.m. Wednesday, April 17)
Heavy law enforcement presence at the John Joseph Moakley Courthouse in Boston.

Kelly Tuthill of WCVB-TV has reported that a "code red" has been declared there.

WCVB-TV has also reported that there are several police boats located in the water behind the courthouse and Coast Guard choppers were overhead.
UPDATE (3:12 p.m. Wednesday, April 17)

Boston Police Bomb Squad on the scene at the Federal Courthouse after an evacuation.
Update (2:53 p.m. Wednesday, April 17)

Boston Police confirm via Twitter that there has been NO ARREST made. "Contrary to widespread reporting, there have been no arrests made in connection with the Boston Marathon attack."

State Police confirmed this account.

NewsCenter 5's Kathy Curran reported that a "person of interest" was identified by investigators.
WCVB: Suspect Arrested (2:23 p.m. Wednesday, April 17)
According to WCVB -TV Boston, a man was arrested Wednesday afternoon by federal authorities.

Surveillance video taken by cameras at Lord & Taylor on Boylston Street and local television station video helped identify a suspect placing a bomb in the area of the Boston Marathon finish line.

The AP reports that the suspect will be brought to a Boston courthouse.

Reporters at the Federal courthouse are confirming that the security is ',out of control." Homeland Security and federal detectives have surrounded the courthouse with intense security and have mentioned to reporters that they ",aren't out here for nothing."
(CNN) -- [Breaking news update at 1:47 p.m. Wednesday, April 17]
An arrest has been made in the Boston bombings investigation based on two videos showing images of the suspect, a federal law enforcement source told CNN's Fran Townsend.

[Breaking news update at 1:30 p.m. Wednesday, April 17]
Boston University graduate student Lingzu Lu has been identified by the school as the third person who died in Monday's bombings at the Boston Marathon.
Suspect Identified (WCVB-TV - April 17, 1:30 p.m.)

A source tells NewCenter 5's Janet Wu that Boston authorities believe they have identified a suspect in the bombings. An arrest is imminent or may have already taken place.

Surveillance video taken by cameras at Lord & Taylor on Boylston Street helped identify a suspect placing a bomb.

Mayor Menino confirmed that the investigation has made significant progress.

Authorities investigating have recovered a piece of circuit board that they believe was part of one of the explosive devices.
They have also found the lid of a pressure cooker that apparently was catapulted onto the roof of a nearby building, an official said Wednesday.
A law enforcement official briefed on the investigation confirmed to The Associated Press that authorities have recovered what they believe are some of the pieces of the explosive devices.

The official spoke on condition of anonymity because this person was not authorized to publicly discuss evidence in the ongoing investigation.
Important Information (Updated April 17 @ 10:00 a.m.)

TIPS:
If you saw anything related to the explosions call Boston police tips at 1-800-494-8477 or the FBI at 1-800-225-5324, prompt #3. Email photos, videos to the FBI at Boston@ic.fbi.gov NO DETAIL TOO SMALL.
If you're looking for someone call: 617-635-4500

The Castle Park Plaza Hotel:
-The Castle at Park Plaza, at the intersection of Columbus Avenue and Arlington Street is open as a resource and information center. It is open from 9 a.m. to 5 p.m.
-Members of the public can come in for information on counseling services.
-Displaced residents can receive information on sheltering services.
-Runners can pick up their belongings that were left on the marathon's shuttle busses.

Interfaith Service:
Held on Thursday 4/18 at 11 a.m. at Cathedral of the Holy Cross. Open to the public. Expect seating to be limited.
President Obama will travel to Massachusetts to attend.

City's Business Assistance Center Opened:
Services available for Back Bay businesses impacted by Monday's tragedy. It will be open 9:00 a.m. to 6:00 p.m. on Wednesday and Thursday.

The One Fund: www.onefundboston.org
Massachusetts Governor Deval Patrick and Boston Mayor Tom Menino have announced the formation of The One Fund Boston, Inc. to help the people most affected by the tragic events that occurred in Boston on April 15, 2013.

Celebrities for Charity: www.celebritiesforcharity.org
Support the victims and family member that were affected by the senseless tragedy that occurred during the Boston Marathon.
Celebrities for Charity has set up a raffle where proceeds will benefit Relief Fund(s) established to assist victims of the Boston Marathon tragedy.
The Mission of the Celebrities For Charity Foundation is "To unite the goodwill of celebrities with the generosity of their fans to assist people in need."
Entry Deadline: 3:00 PM ET on Monday, April 29, 2013
Drawing Date: Monday, April 29, 2013

Vigils/ Services/ Prayers

Andover:
Where: Unitarian Universalist Congregation
What: Meditation and prayer vigil
When: Thursday, 7 p.m.
For more: http://patch.com/A-3FC4

Attleboro:
Where: All Saints' Episcopal Church
When: 12:30 p.m. and 5:45 p.m.
What: Prayer service
For more: http://patch.com/A-3Fgr

Boston:
Where: The First Church of Christ, Scientist
When: Noon and 7:30 p.m. Wednesday
What: Church services with a healing response to the events. The church is also open for tours; during tour hours, people are also invited to come in for quiet prayer and contemplation.

Where: Cathedral of Holy Cross in the South End
When: 11 a.m. Thursday, April 18
What: Interfaith service vigil; President Obama will participate

Where: Arlington Street Church
When: 8 p.m. tonight
What: Vigil

Where: Old West Church United Methodist
When: 7 p.m. tonight
What: Vigil

Where: The Paulist Center, 5 Park Street, across from the Boston Common
When: 5:15 and 6:15 p.m. tonight
What: Interfaith prayer vigils

Burlington:
Where: Temple Shalom Emeth
When: 7:30 p.m. Friday, April 19
What: Shabbat service conducted by Rabbi Abramson and Cantorial Soloist Ben Silver will contain prayers and reflections on this tragedy

Danvers:
Where: United Methodist Church
When: Wednesday, Thursday & Friday 9 a.m. - 3 p.m.
What: The church will be open for those who would seek a place of peace and prayer.

Easton:
Where: Holy Trinity Lutheran Church
When: 7 p.m. Wednesday
What: Prayer vigil for Boston Marathon runners, participants and police
For more: http://easton-ma.patch.com/events/prayer-vigil-for-boston-marathon-runners-participants-and-police

Jamaica Plain:
Where: First Baptist Church
When: 7 p.m. Wednesday
What: Vigil on the front lawn, sponsored by the JP Clergy Association

Lexington:
Where: Grace Chapel
When: 7-8 p.m. Wednesday
What: All are invited to stop by and join us in prayer for the victims, their families, and loved ones affected by the bombings, as well as the caregivers and medical staff still hard at work treating the victims.

Lynnfield:
Where: Messiah Lutheran Church
When: 6:30-8 p.m. Wednesday, April 17
What: The church will be open for prayer; a brief service of spoken prayer will take place at 7 p.m.

Marlborough:
Where: First Church in Marlborough Congregational UCC
When: 9-10 a.m. Wednesday, April 17
What: The church will be available for individual prayers and silent reflection from. The pastor will be there too in case folks want someone to pray with.
For more: http://patch.com/A-3Fyl

Natick:
Where: Natick Common
When: 7 p.m. Wednesday, April 17
What: Candlelight vigil

Newton:
Where: Newton City Hall War Memorial -- outside on the steps
When: 6:30m p.m. Wednesday
What: All residents are welcome to attend tomorrow night's vigil to "come together as a community and show support for the victims of Monday's tragic events"
For more: http://patch.com/A-3F1b

North Andover
Where: St. Paul's Episcopal Church
What: Personal time for prayer
When: Wednesday, all day, starting at 9 a.m.
For more: http://patch.com/A-3FC4

North Reading:
Where: Trinity Evangelical Church, 105 Haverhill St.
When: 7 p.m. Friday, April 19
What: Prayer vigil
For more: http://patch.com/A-3F9m

Norwood:
Where: Charles River Running; meet in front of the store
When: 6:30 p.m. Wednesday, April 16
What: Three-mile run to remember the victims
For more: http://patch.com/A-3F8s

Peabody:
Where: South Congregational Church
When: 4-8 p.m.; 6:30-7 p.m. tonight
What: The church will be open from 4-8 p.m. to anyone looking for a quiet place to pray and reflect on the tragedy. A prayer service will be held from 6:30-7 p.m.
For more: http://patch.com/A-3F4V

Reading:
Where: Unitarian Universalist Church of Reading
When: 6-9 p.m. Wednesday
What: The doors to the Sanctuary located will be open; comfort and tea will be available.
For more: http://patch.com/A-3Fz9

Stoughton:
Where: First Congregational Church of Stoughton
When: Wednesday, April 17 from 10 a.m. to 1 p.m.
What: Sanctuary will be open to light a votive candle and offer a prayer for all those affected by this tragedy

Tewksbury:
Where: Tewksbury Congregational Church sanctuary
When: 6-8 p.m. Wednesday
What: Prayer and conveastion 6-8, gathered time of prayer from 7:30-8 p.m. All are welcome.

Wayland:
Where: First Parish Wayland
When: 4-6 p.m. Wednesday
What: "Come for the quiet, for the communion with others, light a candle if you wish," the announcement reads. "Our hearts and prayers go out to all those affected by yesterday's events."
For more: http://patch.com/A-3F6L

Where: Trinitarian Congregational Church
When: 7 p.m. Wednesday, April 17
What: Prayer vigil: "This service is open to our entire community as we gather for prayers, readings, and songs," the announcement from TCC reads. "Feel free to invite friends and family as we process these significant events in the life of our community together."

Westborough:
Where: Congregational Church of Westborough
When: 4:30 p.m. Saturday
What: A service of mediation and remembrance
For more: http://patch.com/A-3FhD

Where: Chapel of the Cross
When: Regular Sunday service
What: Service will be re-formatted to address this tragedy
For more: http://patch.com/A-3FhD

Brookline:
Where: United Parish Church
When: Noon today
What: Prayer service
Media Briefing (5:00 p.m.)

Richard DesLauriers, head of FBI Boston, has confirmed several things about yesterday's incident but the investigation is still in the early stages.

The FBI has continued forensic recovery at the sites. Those items that have been recovered and removed are being sent to an FBI laboratory in Virginia where they will complete an analysis that will determine their makeup.

Explosives were believed to be carried in black nylon backpacks that would have been unusually heavy. The explosives were potentially filled with ball bearings and nails - possibly contained in a pressure cooker device.

Investigators are continuing to interview eyewitnesses and there have been 2,000 tips submitted - many have been reviewed and analyzed.

The FBI is working around the clock with partners to get answers. The process of finding a guilty party is still in the infantile stages.

There is a need for blood on a sustained basis. People are asked to refrain from making a blood donation today. Rather, they are asked to go next week and the week after when the hospitals will be in need as blood has a shelf life.

A new foundation, One Fund Boston, has been setup as a result of the collaborative efforts of key Bostonians including the mayor and governor. See onefundboston.com for details.

DesLauriers noted that the person at fault for the bombings is, inevitably, someone's friend and/or family member, and so he pleaded for someone to come forward with information on the guilty party.

An interfaith service will be held at 11 a.m. on Thursday at the Cathedral of the Holy Cross. President Obama is expected to be in attendance.

There will be another press conference early tomorrow afternoon.
Boston Medical Center Briefing (April 16, 4:30 p.m.)

Tracey Dechert, trauma surgeon from Boston Medical Center, has confirmed that, of the 23 individuals that were originally brought there for injuries, four have been discharged. Of the 19 that remain, seven are still critical, six are serious and six are in fair condition.

The patients are reportedly progressing and improving. All who suffered critical injuries were spectators.

Dechert said that five patients have lost limbs but she could not confirm whether any of the victims suffered multiple amputations.

"We have been removing various things from people - not identified objects, but just plastic, metal and various random things," Dechert said.

Dechert said that the hospital has not seen nails or ball bearings in any of the patients.

"Patients seem remarkably calm and most of them have family and loved ones with them," she said. "They are handling it very well considering the circumstances."
Second Victim Identified (April 16, 3:50 p.m.)

The second victim of the Boston Marathon bombings has been identified as Krystle Campbell, a 29-year-old Medford native.

Campbell had gone to the marathon to cheer on her friend's boyfriend and was caught in the first blast.

The victim's father, William Campbell, Jr., was, initially, told that his daughter had only been injured. He later found out that she had been misidentified and was actually killed in the blast.

"We had the doctors come out and tell us everything they did [on the survivor] — and it wasn't our daughter," said William Campbell, Jr.

When nurses let the Campbells into an intensive care room at around 2 a.m. to visit the person believed to be their daughter, the family was stunned to see the recuperating patient was, in fact, one of her friends.

"I said, 'That's not my daughter, that's Karen! Where's my daughter?' The doctors were as shocked as we were," Campbell said.

Within an hour, a Boston detective arrived and showed them a photo of their daughter — one of three killed in the terror attack.
April 16, 3:17 p.m. via Associated Press:
The bombs that tore through the crown at the Boston Marathon, killing three people and wounding more than 170, were made out of pressure cookers.

The explosives were packed with metal shards, nails and ball bearing to inflict maximum carnage, a person briefed on the investigation said Tuesday.

The details on the crude but deadly explosives emerged as investigators make clear to the public that amateur video and photos are crucial and might yield clues to who carried out the attack.

The chief FBI agent in Boston vowed "we will go to the ends of the Earth" to find who is responsible.
Boston Public Safety Union Announces Reward, Victims Fund (April 16, 3:08 p.m.)

A $50,000 reward is being offered for information related to the arrest and conviction of those responsible for the Boston Marathon bombings.

The public is asked to call the Boston Police Homicide Unit at 617-343-4470 with information.

The union also announced the establishment of the Boston's First Responders Fund for the victims of the attack. The fund will be administered through the Boston Fire Fighters Credit Union, located at 60 Hallet St., Dorchester, MA 02124.

The credit union will accept donations in checks and online donations. For more information visit: hhtp://www.bosfirecu.com or 857-220-0133.
Patients Begin to Speak Out (April 16 1:45 p.m.)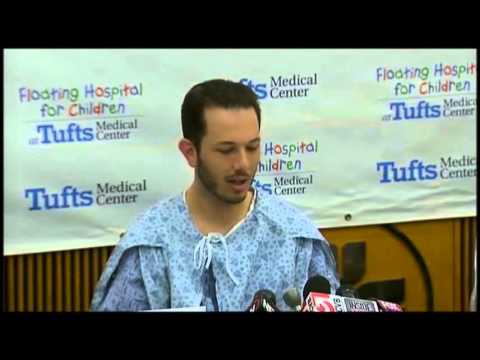 Nicholas Yanni, 32, and Wife Lee Anne Yanni, 31, were about 10 feet from the explosion and sustained injuries.

Lee Anne's injuries were significantly worse than her husband's. She sustained injuries to her lower leg where she was hit with shrapnel that shattered her fibula. She will go in for additional surgery tomorrow.

Nicholas Yanni described the scene as 'chaos'. He went on to say that there were people everywhere trying to find their friends and family and help each other out.

The couple moved to Boston last September from Orlando.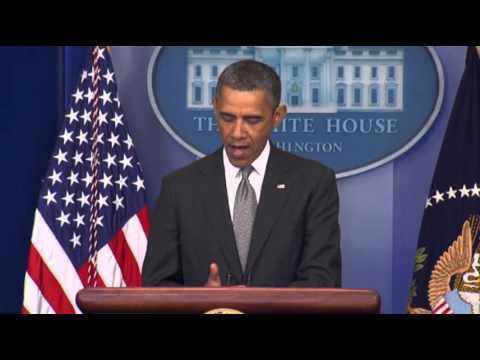 Latest Help and Support Information (April 16th, 12:02 p.m.):
The Castle Park Plaza Hotel:
- The Castle at Park Plaza, at the intersection of Columbus Avenue and Arlington Street is open as a resource and information center. It is open from 9 a.m. to 5 p.m.
-Members of the public can come in for information on counseling services.
-Displaced residents can receive information on sheltering services.
-Runners can pick up their belongings that were left this morning on the marathon's shuttle busses.

FBI:
Please send tips, including information or photos, no detail too small. Call 1-800-CALL-FBI (1-800-225-5324) or email boston@ic.fbi.gov.

Mayor's 24-Hour Hotline:
Mayor Menino reminds anyone with concerns about their family members or friends who were at the race to call the Mayor's 24-Hour Hotline at 617-635-4500.

American Red Cross:
Tips for recovering emotionally from a disaster: http://www.redcross.org.

American Red Cross Safe and Well Website: https://safeandwell.communityos.org/cms/index.php.

After a disaster, letting your family and friends know that you are safe and well can bring your loved ones great peace of mind. This website is designed to help make that communication easier.
- Register Yourself as "Safe and Well"
- Search for Loved Ones

Red Cross gives thanks to the generous number of volunteer blood donors. There is currently enough blood on the shelves to meet demand but you can schedule a donation appointment at http://www.redcrossblood.org.

Follow @distressline for tips and resources about coping with emergencies.

@samhsagov: Call 1-800-985-5990 or text TalkWithUs to 66746 for immediate counseling in coping with yesterday's tragedy.
If you saw anything related to the Boston Marathon explosions, call Boston Police tips at 1-800-494-8477 or the FBI at 1-800-225-5324, prompt #3. Email photos, videos to the FBI at Boston@ic.fbi.gov If you're looking for someone call: 617-635-4500.
Obama Press Conference (April 16th, 11:35 a.m.)

President Obama briefed American citizens this morning with information from various agencies on the case. He reassured the American people that, as they receive more information and details, they will continue to brief the public on their findings and updates.

President Obama stated, "We do not yet know who carried out this attack or why."

It is uncertain whether the bombings were coordinated by a terrorist organization, be it foreign or domestic. There is also uncertainty as to whether this was the work of an individual or group, or whether it was towards someone specific. Motive is also unknown.

President Obama continued to commend the courageous people who were first responders on scene and who acted with such heroism.

"You want to know who we are and how America responds to evil? Selflessly, compassionately and unafraid," said Obama. "We are taking every effort to get to the bottom of what happened."

The president urged people to come forward with any information that may aid the investigation.

There will be further briefings as the day goes on. As the White House receives more info they intend to keep the American people updated.
Press Conference at Westin Copley Plaza (April 16th, 10:00 a.m.)

Governor Deval Patrick, Mayor Menino, The FBI, State Police & District Attorney took to the podium this morning to update the media and public.

Law enforcement has been working through the night to conduct interviews - legally sound interviews - and this is an active and ongoing investigation.

There are resource centers set up at 'The Castle,' near the Park Plaza Hotel where people are able to get info and give info. This resource center is open 9 a.m.- 5 p.m.

There is also an interfaith prayer service that they are currently putting together.

The crime scene area has been reduced from 15 to 12 blocks and people around the city can expect a heightened police presence.

The increase in security is for the comfort of the public who are using the public transportation system.

Boston citizens can expect to see more troopers and national guards in several areas. Again, the increase is not for any reason but to make people feel safe and officials would appreciate if the public would cooperate.

It was stressed that every single person that was there yesterday bring forward their photographs, video and any media sources that they have because they are a CRITICAL aspect to the timeline of events that occurred yesterday.

The mission is clear and that is to bring those to justice who are responsible for the Boston bombings.

Acting Special Agent is joining the FBI in the JTTF (Joint Terrorism Task Force). They have several explosive experts on scene, including 30 forensic specialists.

To dispel any rumors, there were only two explosive devices found yesterday. All other parcels were NOT unexploded bombs.

The count as of right now is at 176 casualties - 17 critical at this point and 3 fatalities. There is not enough thanks to be given to the first responders and volunteers at the scene of the explosions. Everyone worked hard together and it really did make a difference.
(April 16 - 9:20 a.m. - People Magazine)
Boston Grieves for Martin Richard, 8-Year-Old Killed, and His 'Beloved' Family

The explosions yesterday in Boston took an unimaginable toll on one Dorchester family - taking the life of son, 8-year-old Martin Richard and seriously wounding his mother and sister.

Martin died from his injuries. His sister Jane, 7, lost a leg, while their mother Denise had surgery for a brain injury, WHDH reported.

A third child, an older son, was reportedly not injured.

The family had gathered in Copley Square to cheer on father Bill, a community leader in the Ashmont section of Dorchester, who was running the iconic Boston Marathon.

"They are beloved by this community," said Ayanna Pressley, a city councilor at large. "They contribute in many ways. That's why you see this outpouring. It's surreal. It's tragic."
(April 16 - 7:17 a.m.)
The Boston Globe is reporting that the 8-year-old boy killed in one of the Boston Marathon explosions was Martin Richard of Dorchester. His mother and six-year-old sister both suffered severe injuries. Martin's father, Bill, who was reportedly running the race, is a community leader in the Ashmont section of Dorchester. A third child was uninjured.
Stay tuned to JAM'N 94.5, JAMN945.COM and follow @JAMN945 on Twitter for up to the minute news on this horrible event that shook our City of Boston. #PrayforBoston
(10:30 p.m. - Brigham and Women's Hospital Briefing)
Dr. Ron Walls has confirmed that 31 patients have been brought in; two of which were in critical condition.

The majority of the injuries were "high-impact, blast-type injuries," said Dr. Walls. "A lot of injuries to tissue and broken bones, with tissue that has been punctured."

There were also injuries that landed one individual in the burn unit, but also lesser injuries which were treated, such as blown ear drums.

The hospital reported at least four or five individuals that were runners - however, they did admit to having some issues related to identifying individuals.

Their youngest patient was 16 years old and the oldest was 62 years old. Four or five have reportedly been discharged, nine were currently in the operating room at the time of reporting and, out of the remaining 22 patients, a little more than half will stay the night.

Similar to Massachusetts General Hospital, Brigham and Women's Hospital activated a disaster response plan.

Many patients were tested for bio weapon residue - the highest concern being radiation - but none tested positive.

"Patients are assessed in the field to see how quickly they need to get to care," Dr. Walls expressed, "we had all the medical response teams there so that process happened really quickly and that gave a fair number of people who are in the critical side of the spectrum a much better chance."

Security at the hospital is tight because of the ongoing investigation. Officials are ensuring the safety of patients and their friends and family.
(10 p.m. - Massachusetts General Hospital Briefing)
Massachusetts General Hospital Trauma Surgeon, Dr. Peter Fagenholz, confirmed that the hospital has treated 29 patients, eight of which have been in critical condition.

"Three of the most critically-injured people came in within the first 15 minutes," Dr. Fagenholz said. "The Hospital activated its incident command system and within 10 minutes and had everything up and running."

Fagenholz confirmed that they have performed several amputations. The dominant injury was combined, complex lower-body injuries and many patients will have repeat surgeries tomorrow.

"I can't say I've seen this kind of injury come in this timely of a manner," he said.
"Most patients' attitudes are 'do what you have to do and try and make it better," said Fagenholz. He went on to say that most patients ",can communicate; a number have been able to talk but many are only 'talking business.'"

Fagenholz reports that the oldest patient he operated on was 71 years of age.
The next press conference will take place tomorrow.
(9:00 p.m.)
3rd person confirmed dead among today's wounded. Although they are not considered 'suspects,' officials are speaking to people at Brigham & Women's Hospital tonight.
The FBI have taken the lead and there is a potential terriorist investigation. The next news briefing will be at 9:30 a.m. tomorrow morning.

(8:15 p.m.)
Statement from the Boston Athletic Association Monday, April 15, 2013 8:00 p.m. ET
The Boston Athletic Association extends its deepest sympathies to all those who were affected in any way by today's events.

Today is a sad day for the City of Boston, for the running community, and for all those who were here to enjoy the 117th running of the Boston Marathon. What was intended to be a day of joy and celebration quickly became a day in which running a marathon was of little importance.

We can confirm that all of the remaining runners who were out on the course when the tragic events unfolded have been returned to a community meeting area.

At this time, runners bags in Boston which remain unclaimed may be picked up by runners presenting their bib number or proof of race participation at the Castle, at 101 Arlington Street, in Boston.

At this time, we are cooperating with the City of Boston, the Commonwealth of Massachusetts, and all federal law enforcement officials.

We would like to thank the countless people from around the world who have reached out to support us today.
Correction on baggage claim: Runner's bags can now be picked up on Berkeley Street, between St. James and Boylston. There are no bags at 101 Arlington Street.

(7:40pm)
BU President Robert A Brown has reported that a Boston University student was among those critically injured in Monday's explsions at the Boston Marathon.
"Dear Friends,
We are still learning about the explosions that occurred earlier today near the Finish Line for the Boston Marathon. We now know that the two explosions at the Finish Line were the result of devices planted at the scene and we also know that additional unexploded devices have been found. Two people were killed and many more seriously injured, including a Boston University student who was critically injured (we cannot yet identify the student). Boston University police have stayed on duty to protect our campus and support Boston and state police.
Our thoughts and prayers are with the families who have experienced a dreadful loss and those whose loved ones are terribly injured.
Obviously we will work with safety officials to understand as much as we can about what has happened. We are advising all Boston University students to stay in their residence halls and apartments and continue to follow the guidance of the Boston Police Department. All community members who are not on campus should stay home and avoid the immediate area. Please monitor BU Today for updates about University actions that we take as we learn more.
Yours sincerely,
Robert A. Brown
President"
(7:15 p.m.)
A day celebrated for freedom and independence in Boston quickly turned into a horrific attack when two bombs exploded near the finish line of the Boston Marathon.
Two people were killed and now more than 100+ people, some as young as 2 years old, are reported being injured.
Children's Hospital has reported in their care is a 9 year-old girl, a 7 year-old boy, 12 year old boys w/ leg injuries, a 2 year-old boy has been admitted to the ICU with head injury, 42 year-old parent and 3 others in good condition.
"We've had a horrific attack here in Boston this afternoon," Gov. Deval Patrick said.
The blasts happened about 15 seconds apart at 2:50 p.m. near the intersection of Boylston and Exeter streets. Officials described the bombs as "small, portable devices."
[It has been reported by WCVB that at Brigham and Women's Hospital they are speaking with someone of interest who is notified to be a male]
PHOTOS: Explosions Rock Boston Marathon
WATCH: Raw Videos From Boston Marathon

Law enforcement official confirms that one of two people killed in today's explosions was eight years old. #BostonMarathon
— NBC News (@NBCNews) April 15, 2013
President Obama Speaks (6:10 p.m.)
As President Obama took the stage moments ago he reassured the people of Boston that all of America is standing with them today.
He has assured that Governor Patrick Deval and Mayor Menino have every federal resource necessary for families and victims.
Saluting all of the individuals who assisted and responded to today tragic situation he thanks officials on being so prompt and efficient.
Today is Patriots Day. A holiday that celebrates the freedom and fiercely independent spirit that Boston has and Obama believes that Boston is a tough and resilient town that will pull together.
Obama assured that as they get more information their teams will provide the public with briefing and they are still in the investigation stage.
He concluded his speech assuring, "We will find out who did this and we will hold them accountable."
2nd Official Press Conference
Officials are continuing to tell people to stay out of the perimeter of explosions. There is a 15 block area that has been secured by State Police and is a crime scene.
They have developed drop-in centers for people who are trying out find runners and family members who didn't meet at usual meet up space because race was cut short.
These people will have assistance to find loved ones.
All officials are in investigation mode.
It was been confirmed that the JFK Device was a 'fire' and as of right now it had no direct contact with the other two incidents.
They are still asking people to be calm to go home and to work closely with law officials.
There is still no specific intelligence that told officials that anything was going to happen and it is too early to get into the power of actual devices.
Reports stating that there is someone is cusody have been reported FALSE!
Officials hope to have a official count as soon as they can work with all hospitals but there are fatalities
Heavy police presence is at all Boston Hospitals and ANY unattended packages are being examined.
Press Conference
The first 2 incidents today occured 50 to 100 yards apart from eachother and each scene resulted in multiple injuries.
Victimes have been moved from the scene and officers have been sent to hospitals to be in touch with family memebers and whitnesses
There has been a confirmed third incident at the JFK Library. Currently they are not sure if it is any way connected with the other two but there have no no injuries that they know of at that scene.
IMPORTANT INFORMATION:
Anyone trying to locate family members CALL 617-635-4500
Individuals who saw anything or have pictures/videos from the scene of the incident CALL 1-800-494-TIPS
Officials are recommending that people stay at home and if they are in hotels to return to their room and do not go places & congregate in large crowds.
PHOTOS: WARNING SOME MAY BE GRAPHIC
National LIVE updates and Raw VIDEO
Update (4:40p.m)
2 more explosions have been found and being dismantled.
This was NOT a accident. These bomb type explosions were intended.
The explosion was low to the ground and most injuries are leg type injuries. People are describing the scene as bloody and gruesome.
A press conference is set to happen within the next 5 minutes.
Two people were killed and at least 22 people were injured in two explosions that rocked the Boston Marathon steps away from the finish line.

UPDATE: (Boston, MA)
It's a scene of carnage at the finish line of the Boston Marathon.
At least one, perhaps two explosions happened, leading what may be dozens of people being injured.
The blasts happened at about 2:50 p.m. near the intersection of Boylston and Exeter streets.
The first explosion happened across from the Lenox Hotel and the second blast was about 15 seconds later, witnesses said.
There are reports that several people may have lost limbs in the blast.
There's a big area of a sidewalk that's spattered with blood. Emergency crews are taking injured to nearby hospitals. The finish line of the marathon is near the epicenter of downtown Boston

View photos from the explosion WARNING: SOME IMAGES BE GRAPHIC IN NATURE
Live Updates & VIDEO of explosion WARNING: SOME CONTENT MAY BE GRAPHIC
BREAKING NEWS: BOSTON (wcvb is reporting)
The Boston Marathon has been stopped due to two explosions have been reported near the Boston Marathon finish line on Boylston Street, and there are reports of injuries.
Crews were sent to 617 Boylston St. at about 2:30 p.m. the area was being evacuated.
NewsCenter 5's Sean Kelly said the blasts happened across the street from the Lenox Hotel.
Many of the injured appeared to be spectators who gathered for the 117th running of the race.
The Fire Marshal's office has been called to investigate.
Follow @Jamn945 for more details